The Reason Behind Our Graduates' Success
The answer is in our slogan: "Creating Successful Entrepreneurs in Capital Markets."
Our slogan is exactly what we pride ourselves on. Our commercial finance business model is very profitable in a booming economy and also thrives in a weak economy. With every business needing capital to survive, there is always a need for the service our commercial business loan training graduates provide. If you think about it, the one component that ultimately causes businesses to fail is their inability to obtain capital. That is where you will become invaluable to the countless businesses you will encounter as a commercial loan broker.
The Commercial Capital Training Group brings you a combined 75 years of experience in direct lending and brokering commercial loans. Our years of experience translate into your success. The Commercial Capital Training Group's founder actually owns two national commercial finance companies and investment real estate business that do exactly what you will be doing after training – brokering commercial loans. These two finance companies are also direct lenders for commercial real estate loans and business loans that you will have access to to work with directly besides the other 40 direct lenders you will have access to and meet at our training.
At our offices in New York and Rochester, we practice what we preach, and more importantly, we are behind you all the way with our support after the training. Our commercial business loan training actually continues after you leave our facility. We are always working to bring you new marketing ideas or new lenders with niche competitive programs to offer your clients. Our continuing support model consists of frequent webinars, conference calls, and presentations to educate our graduates on new products or marketing ideas in the industry. Being that our founder actually owns a finance marketing company, there is not a better group of people that know effective marketing in this industry than us. We are committed to your success.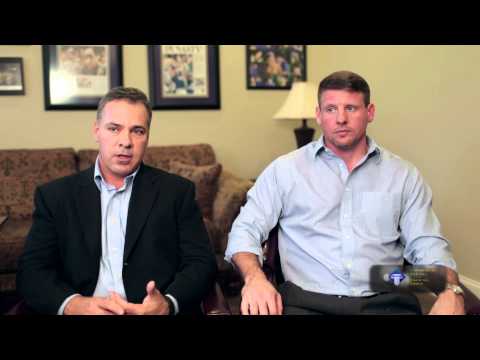 These graduates landed a deal that paid a commission to cover their training investment within 30 days of graduation.
Paid Off Their Investment Within 30 Days
This team of past graduates were presented with a $1.25 million dollar commercial real estate deal immediately after class. They utilized the Commercial Capital Training support center and were able to close the deal and acquire a strong commission within 30 days of graduation.
This opportunity allowed for the graduates to obtain back the cost for the commercial lending training program and kick-start their new commercial finance business to open the doors to multiple financing requests.

It is not unusual for some of our graduates to begin to make their initial investment back within the first 60 days of completing our training. Building a steady income in any business takes time but some of our graduates start earning commissions a few weeks after attending our training. After completing our training, our graduates realize how easy it is to get business with our proprietary marketing principles and techniques. The lenders that you will have are competitive and have the ability to approve all different credits. You have to understand that there are no other financial companies out there that offer as many commercial financing options as you will be able to offer. This includes the large banks that you know of today. We challenge you to ask any major bank if they do all the types of financing mentioned on this website and lend all different types of credits. The answer will be 'no' for sure. This is what makes our business model so unique and our graduates so successful.
Click here to Learn More About Us